5D Wall Printer decoration has become very important, especially with the pandemic period. Decoration, which was important only for a certain segment before the pandemic, has become important for everyone after the pandemic. This is because people spend more time at home. With the increase in the time spent at home, people started to pay more attention to their homes. This made people think of different decoration ideas.
Wall decoration is very important for many people. Because the environment has a great influence on the change of the atmosphere. For this reason, people started to do some studies on different wall decorations. This applies to both architectural artefacts and individuals' own homes. There are also many ways to decorate the walls. The best known of these is the privatisation of the paintings and the wall. But there are murals.
Wall paintings have a great effect on changing the atmosphere of the environment. So how do these murals come about? You can hire an artist for murals. However, this will be much more costly for you. It also requires a much longer time. The easy way to do this is offered to people thanks to technology. This easy way is called 5D wall printer.
Thanks to these state-of-the-art devices, you can transfer a design that is unique to you and that you have designed in the virtual environment to any vertical surface you wish. Moreover, this will be more profitable in many ways. Let's talk in depth about the 5D wall printer.
Features of 5D Wall Printer
The 5D wall printer is a useful machine in many ways. They enable people to earn in many ways. Firstly, let's talk about the script you've agreed with an artist. Let's say you have hired a mural artist for a painting to cover your wall. If there is more than one detail in this picture, this will prolong the time. It is a time-consuming process for one person to create a painting to cover a wall. The drying of the paints, the continuation of the painting and the labour spent by the person are quite high at this point.
However, this does not apply to the 5D wall printer. Because these machines will transfer an original and detailed picture to your wall in a much shorter time with vertical movements. At the same time, the ink used in these devices is much more specialised. This means that the paint dries in a much shorter time. This is very important in terms of time.
Cost is also a very important point. Of course an artist will be rewarded for his work. And the labour of a painting on a large surface like a wall is very rewarding. So if you're going to sign an artist, you have to spend a lot of time. However, this is not the case with the 5D wall printer. Follow us on Instagram.
If you prefer these machines instead of hiring a painter, you can get the picture you want in a much shorter time and at a much lower cost. And your home turns into an environment as unique as your dreams. You can choose these machines not only for your home, but also for your garden wall, workplace and office. In this way, the environments you spend time in become much more enjoyable for you.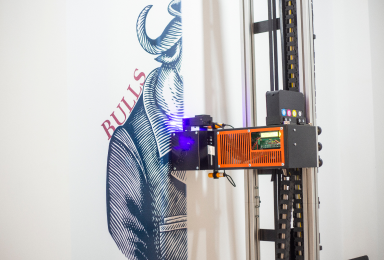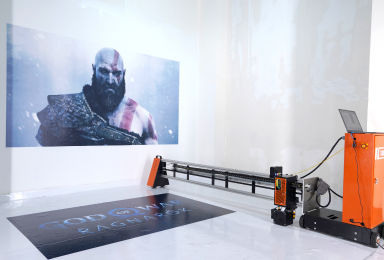 5D Wall Printer Prices Of course, the price of these latest technology devices is also wondered by many people. If you want to get detailed information on this subject, you can contact us. As a company that has been doing this job for years, we will give you the most accurate information.