The wall printing machine is one of the most researched devices of recent times. Therefore, in this article we will give you some information about this machine. In the light of this information, you will have information about these machines. The wall printing machine is very suitable for people who want to create original spaces in their home. These machines are also suitable for people who want to make their workplace unique. These machines are even suitable for municipalities that want to add a touch of distinction to their streets. For all these reasons, people need a wall printing machine. We will now tell you about these machines and their features. Let's get started.
Advantages of Wall Printing Machine
When we say wall printing machine, a few advantages come to mind. The biggest of these advantages is time savings. It is also possible to hire a graffiti artist to paint the picture you want. However, this will be much more cost and time consuming for you. Because it takes days to draw especially big pictures. The opposite is the case with the wall printing machine.
Thanks to the wall printing machines, you can have the picture you want perfectly in a very short time. That's what everybody wants. Another advantage of wall printing machines is perfection. Any design drawn for you in the virtual environment can be seamlessly engraved on your wall. This is a very advantageous situation.
Who wouldn't want the picture designed for them to be perfectly displayed on their walls? Another advantage of these machines is that they cost you much less. Because while artists demand much higher prices for their work, with these machines you can get the picture you want at a much lower cost.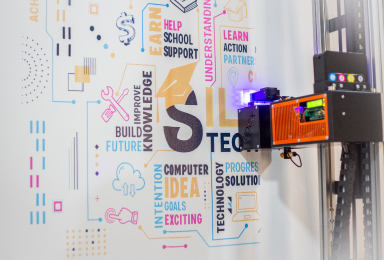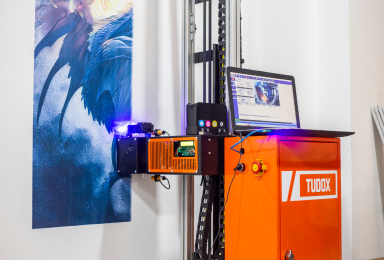 How Do Wall Printing Machines Work?
For a wall printing machine to work, it needs to be mounted at the bottom of the wall. The wall printing machine is firmly installed thanks to the poles clamped between the ceiling and the floor from floor to ceiling. And then he starts doing his job. Wall printing machines are divided into vertical and horizontal wall printing machines. Vertical machines complete the picture in strips from left to right. The horizontal one performs the same operation horizontally. And either way, both pictures will be perfect.
Average Prices of Wall Printing Machines
People do price research before they even think about buying something. After this price research, they set a budget for themselves. Of course it's the same thing
wall printing machine
and that goes for you, too. People are curious about the average prices of this machine. That's why they are doing research on this.
Since we are experts in this field, we decided to inform you about it. If you want to examine the models of wall printing machines, you can visit our website and you will be able to learn all the details about multiple wall printing machines from our website. At the same time, if you are curious about the prices of the machines, you can contact us. To get in touch with us, just look at the contact information on our website. Our team members will help you with everything you are curious about.
How to Buy a Wall Printing Machine?
If you want to have one of these machines, you can contact us. You can be among the leaders of the sector with a wall printing machine in the model you want, with the features you want. All you need to do for this is to contact us.
Frequently Asked Questions